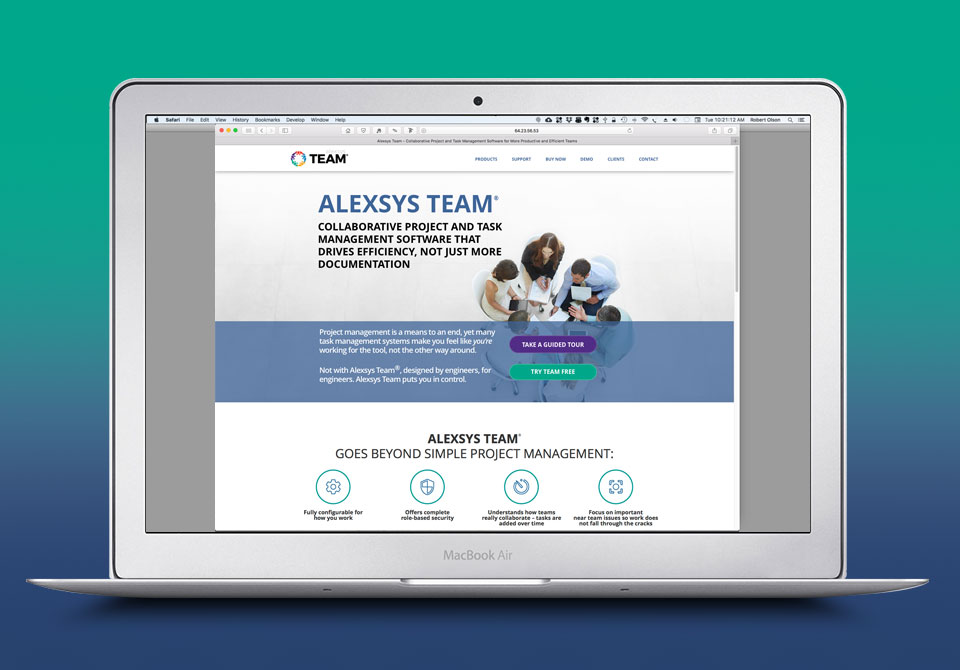 Project Details
Initial wireframes and high-fidelity mockups were created to arrive at the final website design.
Working with copy written by The Marketing Advisory Network, the website was created until tested and ready for launch.
Client: Alexsys
Project Description
This responsive WordPress website was the centerpiece of a rebranding of Alexsys Corporation, publisher of enterprise project management software.
Brand equity was retained by using a similar color palette, anchored by the brand's established blue and green colors.