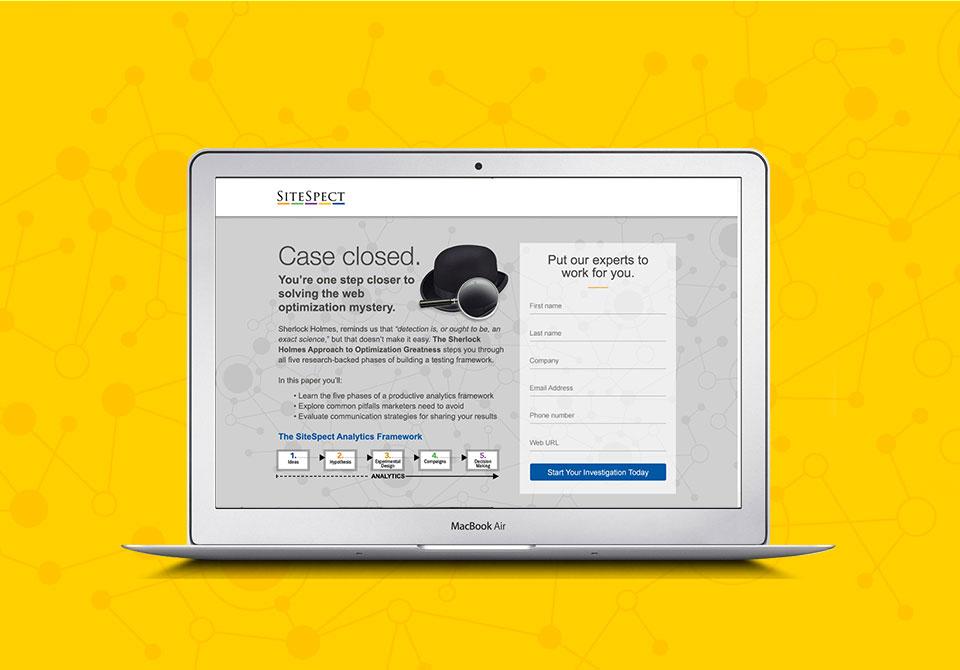 Project Description
Web optimization experts SiteSpect smartly used content marketing by publishing a guide, "The Sherlock Holmes Approach to Optimization Greatness," but they needed to get the word out to their current and potential customers.
Working closely with SiteSpect's marketing team, OAD created a responsive HTML email and landing page to do just that.
Project Details
Both were responsive. so viewers could easily interact with either, whether they were using their cellphones, laptop or desktop computer, which enhanced lead generation.
Client: SiteSpect